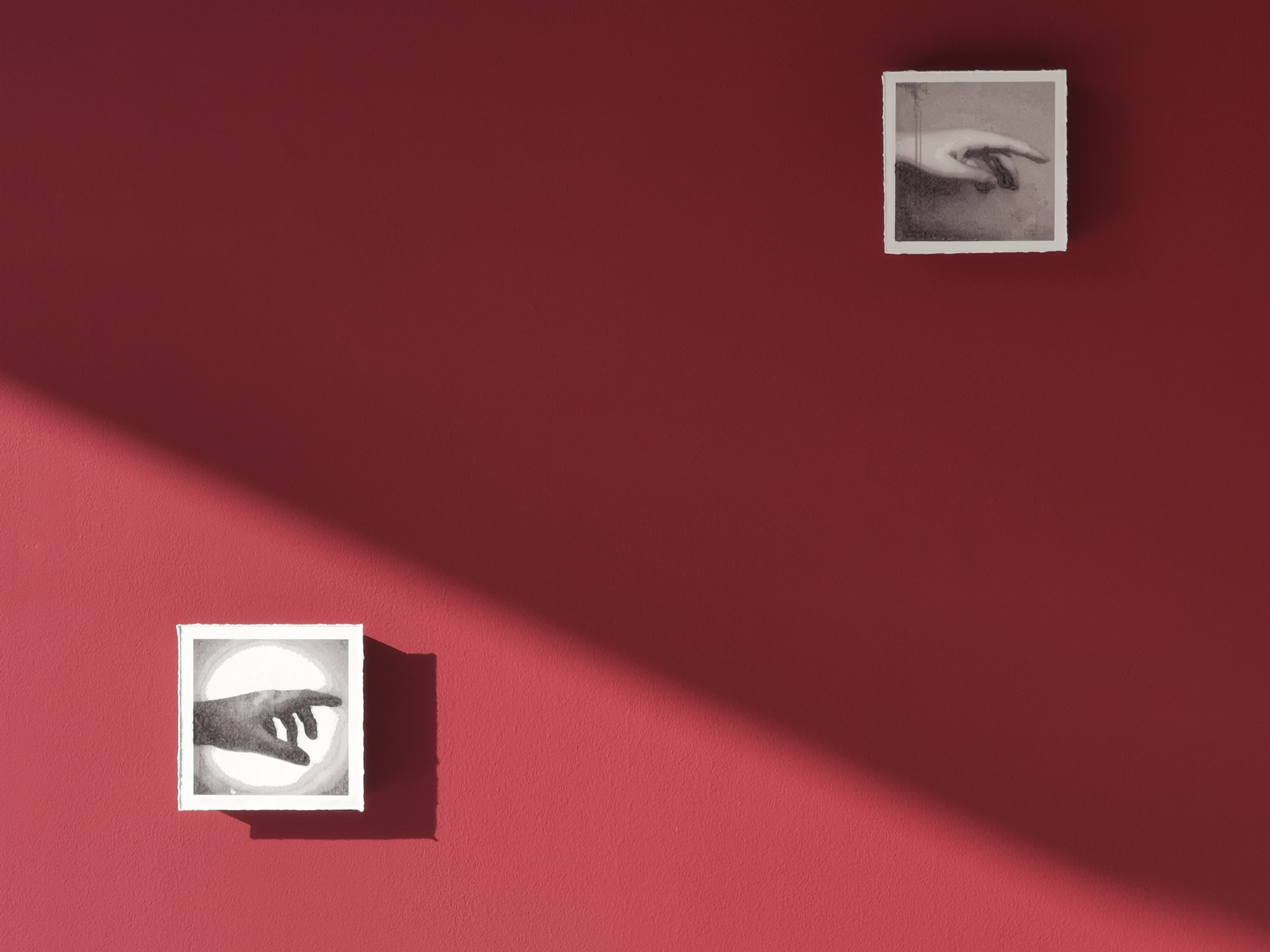 "I never wanted to build a "body of work," but to preserve these, our bodies, breathing and unaccounted for, inside the work.
Take it or leave it. The body, I mean."
- Ocean Vuong, On Earth We're Briefly Gorgeous
This work explores moments of intimacy and connection between queer bodies. Through drawing, sound and text this exhibition unfolds intimate acts and feelings of closeness in casual circumstances, an impermissible situation within the current social restrictions.
A series of digitally rendered drawings of the hands of five male casual sexual partners, reference Michelangelo's Creation of Adam. An iconic image embedded in, and inextricable from, definitions of communion, creation and humanity. The drawings reveal the limits of the process of their technological creation through glitches and malfunctions. Hypothetically capable of rendering the "perfect" drawing, the outputs convey a mimicry of human capability for error. The simulacra of bodily creation through digital methods references the disjointed nature of the sexual encounters that began the work, reducing the intimate act to a meaningless transactional reproduction.
These drawings unite with the sound playing in the gallery space. To create a symphony of lovers past, the artist asked these five dalliances for their DNA samples that he then processed to create music extracted from their individual genetic code. The music you hear is a codified expression of the individuals' genetic code. DNA markers are assigned specific notes before being algorithmically harmonised. The music is the song of the disembodied body, separated from its original context, imbued with its own agency.